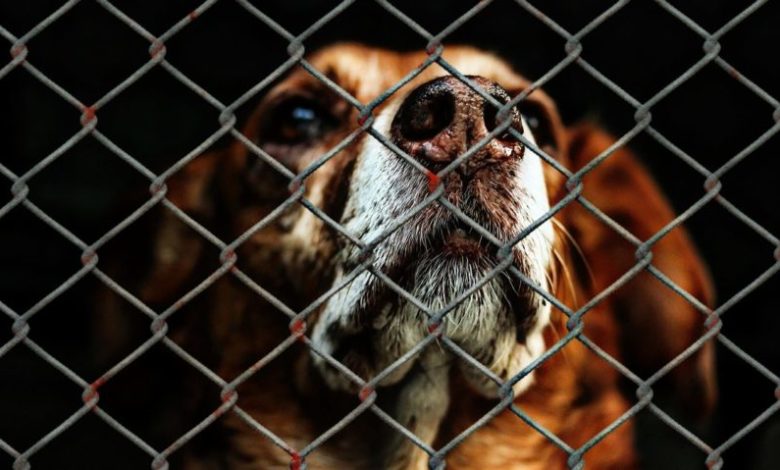 British Veterinary Association (BVA) president John Fishwick praised Scotland for implementing policies that prioritise keeping animals happy, healthy and safe during his speech at BVA's annual Scottish Dinner on Tuesday 15 May.
Addressing almost 100 guests at the Scottish Parliament, including the Cabinet Secretary for Environment, Climate Change and Land Reform Roseanna Cunningham MSP, parliamentarians, key representatives from animal health and welfare organisations, and colleagues from across the veterinary profession, the BVA President said: "Scotland has really led the way on developing policies that keep animal health and welfare front and centre over the past year, and it's been especially heartening when this has also prompted movement and debate on crucial pieces of legislation across the rest of the UK."
Fishwick highlighted the unanimous vote by MSPs at the end of last year to ban the use of wild animals in circuses, and a commitment from Scottish government to take steps to ban the use of electric shock collars, paving the way for the rest of the UK to give attention to the issue.
The Scottish government has also championed responsible pet ownership, and lent welcome support to Breed to Breathe, a BVA campaign launched at the start of this year which aims to raise awareness of the health problems suffered by flat-faced dogs and cats, such as pugs, French Bulldogs and Persian cats.
The speech, which falls in Mental Health Awareness Week, also touched on the work of various projects that address recruitment and retention challenges in the workforce or provide support to vets in Scotland who are experiencing anxiety, stress or loneliness.
Mr Fishwick commended the work of the National Rural Mental Health Forum as well as the 'Developing the veterinary landscape in Scotland' project, which explores how to support recent graduates, promote collaboration and communicate about the value of vets.
He said: "The projects have much to do, but it is incumbent on the veterinary profession to tackle issues together and ensure that the workforce is resilient and well-supported now and going into the future."
He also urged the audience to support BVA's call for the Home Office to place vets on the shortage occupation list, to safeguard against a crisis in capacity. Recent research from the Royal College of Veterinary Surgeons suggested that one in five EU vets is now actively looking for work outside of the UK, with 44 per ent saying they are 'fearful' about what the future holds for them post-Brexit.
He said: "There are over 2,200 vets working in Scotland, and of these 14 percent are non-UK EU graduates. Many of these are playing a crucial role in supporting Scotland's agricultural industry as a cornerstone of the economy. The impact of the loss of even a small percentage of the veterinary workforce could have serious repercussions, especially in slaughterhouses, where it's estimated that 95 percent of vets delivering vital public health roles are from overseas, mostly the EU."