Manufacturers
New 'plant-based' dog food launches in UK
It has been approved by the Vegetarian Society, PETA and The Ethical Company Organisation - and also uses 100% recyclable packing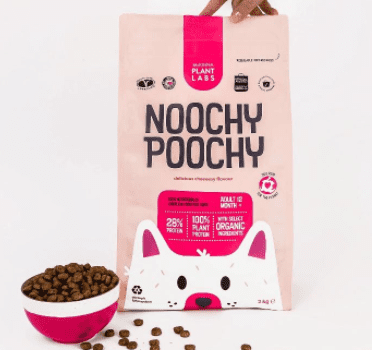 A new vegetarian dog food brand has launched, which claims to "revolutionise" the plant based pet market. 
Noochy Poochy, was formulated by a vegan vet and an animal nutritionist, working in collaboration to ensure it provides a "nutritionally complete food, containing everything needed for a healthy dog". 
By combining a number of different plant proteins, the food is able to achieve a 28% protein content – the "highest" of any vegetarian dog food on the UK market but also higher than most meat based dog foods. 
It has been approved by the Vegetarian Society, PETA and The Ethical Company Organisation – and also uses 100% recyclable packing. 
Lucy McKinna, founder of Noochy Poochy said: "As plant based diets continue to grow, so too does the demand for a pet food that fits in with people's environmental and moral choices.
"We're confident that Noochy Poochy perfectly aligns with these pet owners' principals and provides an ethical, high quality product that engages and excites consumers."