Coronavirus
Retail sales tumble 8.2% in January despite online boom
Despite the overall decline, the proportion of online retail soared to 'record' levels of 35.2% in January, up from 29.6% in December 2020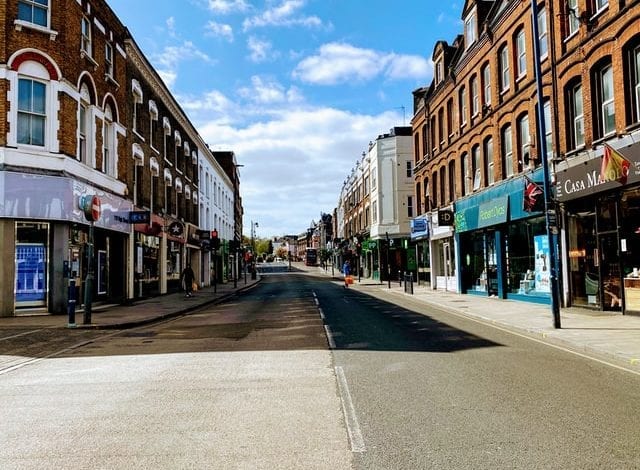 Retail sales tumbled by 8.2% in January despite rising online sales, as stores were hit by heightened restrictions amid the third national lockdown. 
According to the Office for National Statistics (ONS), the value of sales was also 7.8% lower than the previous month, while the overall decline was largely driven by reduced business in non-food stores, where sales plummeted 24.4% in the period.
Despite the overall decline, the proportion of online retail soared to "record" levels of 35.2% in January, up from 29.6% in December 2020. 
This was "far higher" than the 19.5% recorded in January 2020, reflecting the impact the pandemic has had on consumer behaviours. 
Food stores also reported a "record" proportion of online sales of 12.2%, with anecdotal feedback from retailers suggesting that click-and-collect food orders had boosted online sales. 
In total, online sales increased by 9.2% when compared with December 2020, whilst other non-food stores recorded the largest monthly growth of 31.1%. 
Household goods and food stores saw significant monthly increases of 22.6% and 11.5% respectively, though department stores were the only sector to see a monthly decline of 9.1%.
Despite the rise in online sales, estimates for both the total amount spent and the quantity bought were lower in January 2021 than a year ago, down by 7.2% and 5.9% respectively. 
Non-food stores were the largest contributor towards this monthly decrease in both amount spent and quantity bought, at -8.7% and -8.9% respectively. Clothing stores were the main driver behind this contribution, with monthly declines of 35.6% in the amount spent and 34.7% in the quantity bought.
However, there were still positive contributions from food stores during the period, with the amount spent and quantity bought witnessing an uptick of 0.9% and 0.6% respectively. Feedback from retailers suggests that the closure of the hospitality sector boosted sales of food and alcohol in January.
Overall, retail sales volumes were 5.5% lower than before the pandemic in February 2020, indicating that the impact of restrictions on the retail sector was not as large as that seen in April 2020 during the first lockdown, when sales fell by 22.2% when compared with levels before the pandemic.