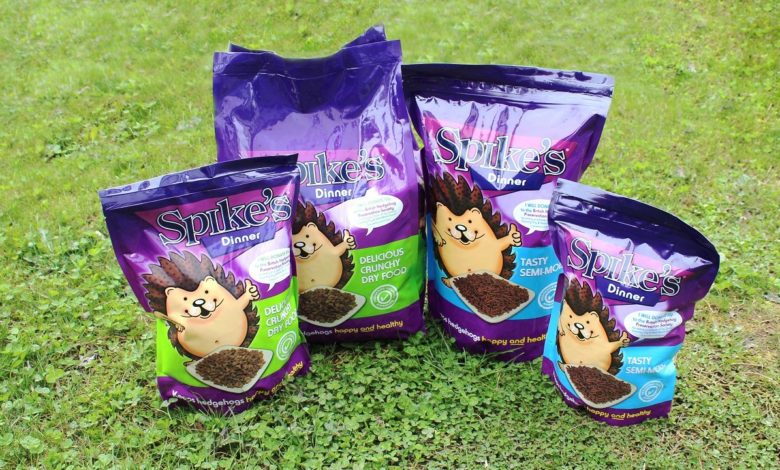 Spike's Hedgehog food has partnered with registered UK charity, the British Hedgehog Preservation Society to offer a 10p donation to the charity with every purchase of its special stickered packs of Crunchy Dry and Semi-Moist food.
From 1 April, all packaging has displayed the donation message to help encourage consumers to feed their garden visitors and in turn help the nation's spiky friends thrive in their natural environment.
Camille Ashforth, product manager for the Spike's World brands, said: "The health and abundance of wild hedgehogs is of utmost importance to us at Spike's World and our focus is to educate the general public on the need to care for these creatures whose numbers are declining rapidly."
"Alongside educating consumers, we are passionate about providing continued support to wildlife rescues and charities wherever possible, often donating food for hedgehogs when intakes are at high levels or supplies are low."
As part of ongoing plans, Spike's will continue to undertake research with wildlife hospitals to further improve its recipes, along with continued new product development.
Fay Vass, chief executive, said: "We are very grateful to Spike's World for their support, we hope lots of people will assist their hedgehog visitors by purchasing a quality food for them which will also result in a donation to our charity to help us continue with our work. As well as food, we would ask people to offer shallow bowls of water for hedgehogs in their garden, especially during dry hot weather."
Spike's Crunchy Dry food is available in 650g and 2.5kg, RRP starts at £3.99 and Spike's Semi-Moist food is available in 550g and 1.3kg, RRP starts at £4.79. Hedgehog hospital approved, Spike's foods are a complementary feed to supplement a hedgehog's natural diet full of all the vitamins needed to keep hedgehogs healthy.