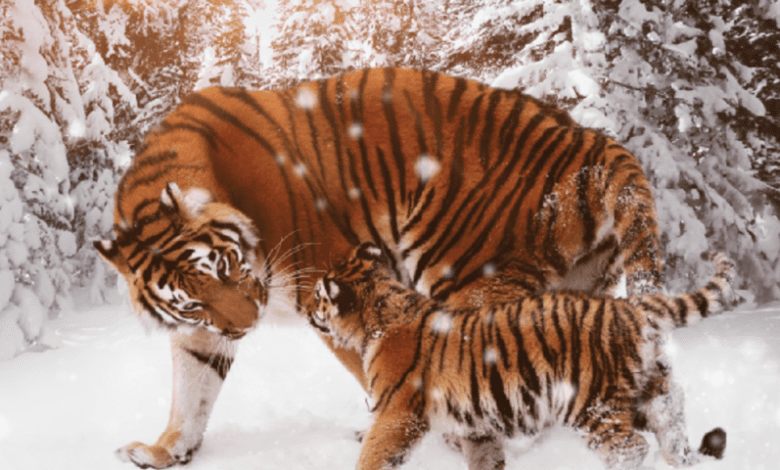 Sussex-based raw food specialists, Wolf Tucker is set to launch its new cat food recipe which is called Tiger Tucker.
The brand prides itself on only using 100% natural ingredients, human grade meat and vegetables sourced from UK suppliers. Wolf Tucker claims to develop nutritionally balanced meals containing all the essential nutrients, vitamins and minerals needed for a pet to function optimally and to maintain their health, vitality and wellbeing.
The food is made specifically in small batches to maintain the consistency and quality synonymous with the Wolf Tucker and Tiger Tucker brand and the meat used is ethically sourced from DEFRA-approved farms. The food is free from artificial colouring, fillers and preservatives.
The new chicken and beef recipe for cats contains 40% ox heart, 40% chicken carcass, 15% chicken gizzards, 5% chicken liver kelp and salmon oil. The company says that the recipes provide the correct amount of protein, vitamins and minerals to ensure that a cat or kitten maintains a healthy weight, coat and joints at any age or activity level.
The ingredients in the recipe have been specially formulated to cater for the needs of a cat.
Taurine which is important for a cat's eyesight is naturally occurring in the meat content of the food. Flax oil provides the essential fatty acids and omega oils that help to protect the joints and provide a glossy coat and healthy skin. Kelp is a natural source of nutrients that help to promote a healthy thyroid and is a good source of Vitamin B which helps the cat's metabolism and provides energy. It also contains Vitamins C and E, magnesium, boron and calcium. Chicken carcass is a great source of calcium for healthy teeth and bones.
Tiger Tucker is available to buy in 400g convenient BPA-free tubs.
Mandy Maidment, co-founder of Wolf Tucker said: "We are very excited by this new edition to our range. More and more cat owners are now seeing the benefits of switching to a raw food diet and we believe that this new recipe contains the right balance of healthy ingredients to ensure a long and active life for a cat."