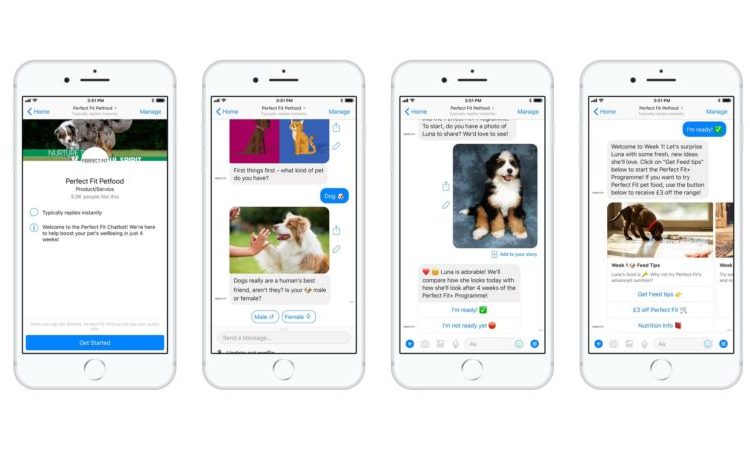 Mars Petcare is helping pet owners to keep their pets healthy with the launch of its PERFECT FIT Plus Programme.
The online programme, providing weekly tips for pet owners, can be accessed through a chatbot on Facebook Messenger.
Developed with the help of pet behaviourists, nutritionists and scientists from the WALTHAM Centre for Pet Nutrition, the four-week programme is just one-way PERFECT FIT is looking beyond food to help.
To make it easier for pet owners to access the programme, PERFECT FIT has launched a Facebook chatbot to deliver the online programme.
The interactive messenger gathers information from the user to create personalised tips and insights for each user's cat or dog.
Elen Gyulnazaryan, PERFECT FIT brand manager: "At PERFECT FIT, we understand just how important it is to keep our pets happy, healthy and active throughout their life. Everything we do is based around our health philosophy of Feed.Move.Play.!
"Our PERFECT FIT Plus Programme is designed to help owners care for their pets with everything from nutrition to exercise and the chatbot makes it even easier for owners to access our four-week online programme. Using artificial intelligence technology, the programme creates personalised advice specific to the needs of each cat or dog – a UK first."
Visit the website for more information: https://www.perfect-fit.co.uk/