Manufacturers
Skinner's donate pet food to abandoned Bordeaux Cross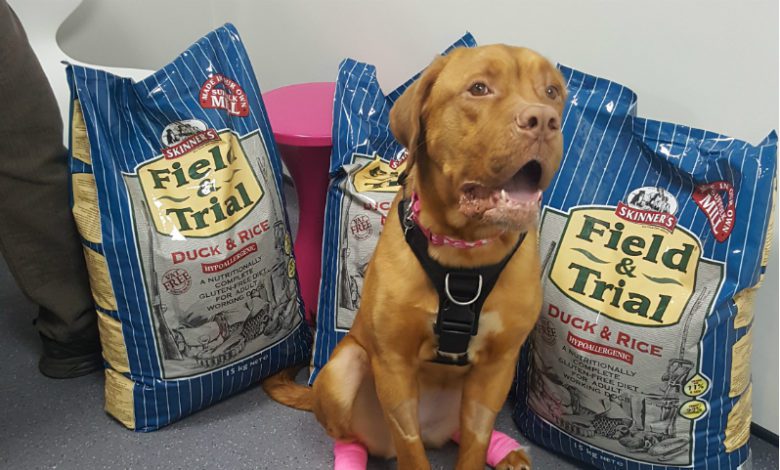 Skinner's Pet Foods are supporting a severely abandoned and neglected dog on its journey to recovery with a donation of Skinner's Field and Trial Hypoallergenic Duck and Rice.
Elsa, a Bordeaux, was discovered by a member of the public curled up in a nature reserve, and was rushed to Yourvets Smethwick where she was assessed by vets.
Given a body score of 0.5 out of 5 and weighing just 17.5kg (the minimum for the breed being 45kg) she was severely underweight and malnourished.
She was treated by vets and then taken into the care of The Animal House Rescue, a small Birmingham-based rescue charity, taking in unwanted, abused and abandoned animals.
Instead of using kennels, the charity operates by using foster homes, so it can monitor the animals progress and behaviour in a home environment.
Skinner's Duck and Rice aims to provide all the nutrients Elsa needs to assist her recovery, and she has since grown to 35kg.