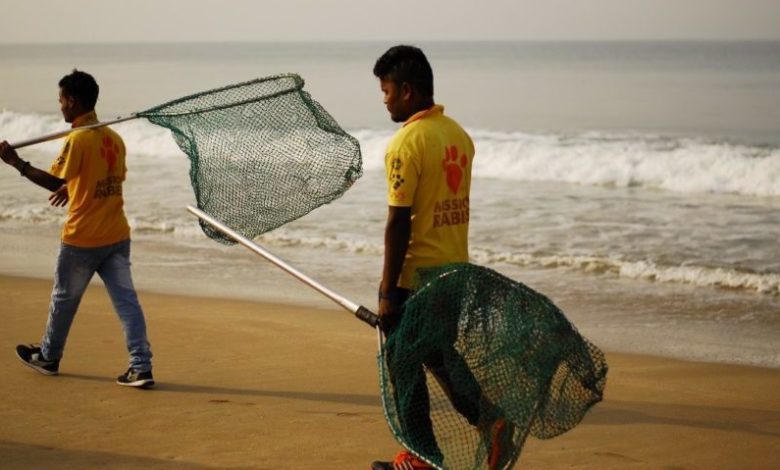 Two intrepid members of Davies Veterinary Specialists' (Davies) nursing team in Hertfordshire have returned from the trip of a lifetime in India to help combat rabies.
Laura Barham and Emily Prejac joined the Mission Rabies team last November and helped to vaccinate 5,000 dogs in Goa.
Laura is a patient care supervisor, helping to supervise the nurses and kennel assistants in the wards to make sure all patients receive the best possible care.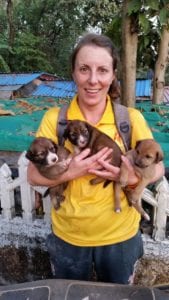 Emily is a nurse supervisor for diagnostics and coordinates the cases and nurses and order of procedures through the whole diagnostics area. Both are driven by a love for animals and own rescued dogs.
More than 5,000 dogs were vaccinated during the two weeks Laura and Emily were in Goa and over the four weeks of the mass vaccination drive more than 10,000 dogs were vaccinated.
Laura said: "This is the first time I have volunteered to work on a project and I can't believe I have never done it before especially as it is a privilege to be able to use my nursing skills to help. I can honestly say it is the best experience I have ever had and I am proud to have been a small part of the great work that Mission Rabies does. I would most definitely do it again and recommend to anyone else to do it too."
Emily continued: "I really do feel like I have been part of something amazing, even with just the small contribution I made in the two weeks of being there.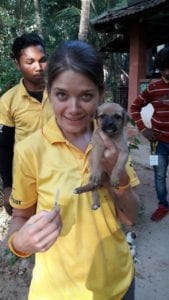 "It was great to see first hand the incredible work Mission Rabies is doing and the effect it is having. I am so pleased I had the opportunity to take part and also use my skills as a nurse to help in this way. I would definitely like to do it again and would urge anyone considering volunteering to go for it, they won't regret it."