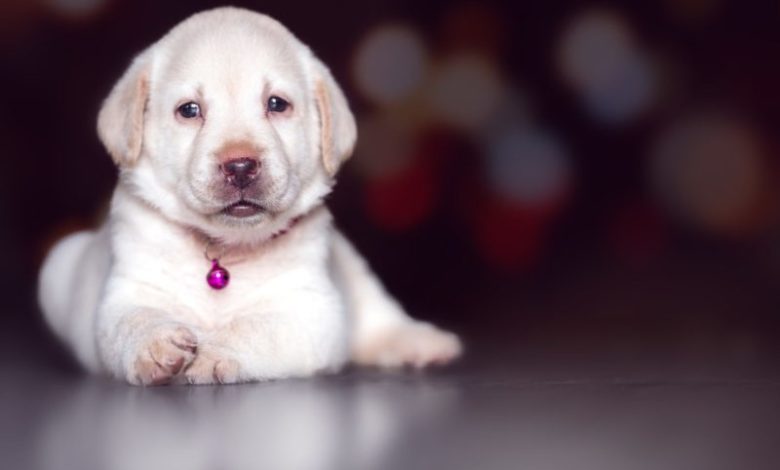 New research has uncovered the true cost of owning a dog, with some of the UK's most popular breeds coming in at an eye watering £3,907.60 a year, or £25,849.33 across a dog's lifetime.
The findings also reveal how the nation is significantly underestimating these costs, with prospective dog owners believing that the average annual bill should come to just over £880 per year – three times less than the cheapest breed.
Shockingly, more than one in ten (14%) would even consider returning their pooches if costs were to go over £633 per year.

To highlight the long-term costs of owning a dog ahead of the festive season, Comparethemarket.com has collaborated with Vets in Practice's, Emma Milne. Together, they have created a canine calculator that highlights the range of costs incurred when owning different breeds of dog.

The new research further showed that dog food alone can cost up to £1,198.75 per year – six times more than Brits claim they'd be prepared to spend, which was on average £182.44 per year.
Looking at the current economic climate, Brits were also prepared to abandon pet luxuries to save on the purse strings, with just under two-fifths (38%) claiming they'd stop investing in doggy daycare, and a fifth (20.5%) admitting they'd buy the cheapest dog food possible rather than opting for premium.
When asked if spending £25k across a dog's lifetime would deter them from buying, just under two-thirds (60%) claimed yes.
| | | |
| --- | --- | --- |
| Ranking | Breed | Annual Cost* |
| 1 | Saint Bernard | £3,907.60 |
| 2 | Newfoundland | £3,756.22 |
| 3 | Bernese Mountain Dog | £3,382.06 |
| 4 | Bulldog | £3,415.08 |
| 5 | French Bulldog | £3,033.95 |
| 6 | Great Dane | £3,215.52 |
| 7 | Dogue de Bordeux | £3,006.44 |
| 8 | Rottweiler | £2,941.08 |
| 9 | Italian Spinone | £2,831.41 |
| 10 | German Shepherd Dog (long and short coated) | £2,800.02 |
Top 10 Least-Expensive Pooches
| | | |
| --- | --- | --- |
| Ranking | Breed | Annual Cost |
| 1 | Mongrel (small, short coated) | £1,214.17 |
| 2 | Mongrel (medium, short coated) | £1,371.42 |
| 3 | Mongrel (small, long coated) | £1,374.17 |
| 4 | Mongrel (medium, long coated) | £1,539.42 |
| 5 | Yorkshire Terrier | £1,612.66 |
| 6 | Chihuahua (smooth coat) | £1,615.36 |
| 7 | Mongrel (large, short-coated) | £1,653.31 |
| 8 | Chihuahua (long coat) | £1,716.13 |
| 9 | Whippet | £1,722.22 |
| 10 | Beagle | £1,746.52 |
Emma Milne, veterinary expert, said: "Having a dog can be one of life's most rewarding things, and we would never want to deter anyone from purchasing a pup. Unfortunately, as the saying goes, 'a dog isn't just for Christmas' and the harsh reality is there are hundreds of dogs left abandoned every single year."

Stephanie Corbett, head of pet insurance at Comparethemarket.com, added: "We have created a handy tool that allows would-be dog owners to budget accordingly. Before taking the leap and bringing a new family member home, careful financial planning and research will stop any nasty surprises."