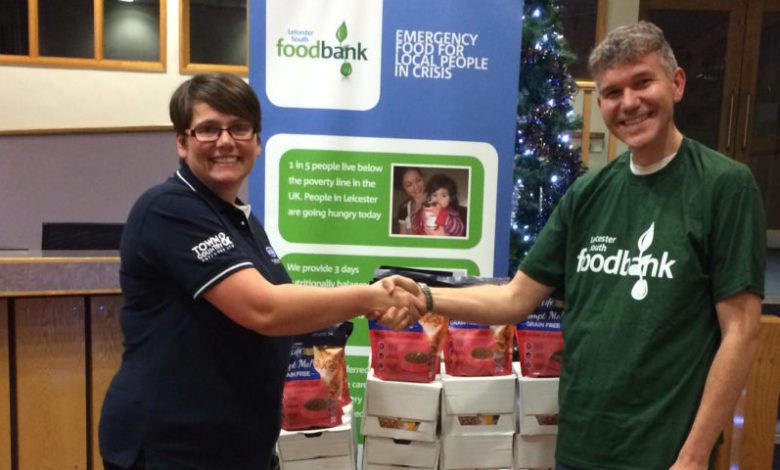 Over 100 cases of HiLife pet food have been donated to the Trussell Trust Leicester South foodbank at The Kings Centre, Wigston to give owners a helping hand this Christmas.
The pet food, donated by Melton Mowbray based family-run business, Town and Country Petfoods which owns the HiLife brand, is to benefit cat and dog owners that will have to use foodbanks this winter.
Recent statistics from Nationwide Home Insurance, found that in the first year of owning a cat, the average owner spends £2,455, while dog owners spend almost double, at £4,791.
The Trussell Trust partners with local communities in the UK to prevent hunger for those struggling to afford groceries. Its 400-strong network of foodbanks provides a minimum of three days' emergency food and support to people experiencing a crisis.
Marketing director, Peter Parkinson, from Town and Country Petfoods, said: "With the use of foodbanks on the rise, more and more people are finding themselves having to rely on the donations and kindness of others. As Christmas approaches, money becomes even tighter for those already cash strapped, as they strive to provide Christmas for their families and much-loved pets.
"People assume that those struggling with their finances probably don't have a pet due to the cost, but pets are a part of the family, just like anyone else. The benefits of owning a pet on our mental and physical health are well documented."
He added: "This donation was aimed at keeping pets and owners together through tough times. Donations like this one help to prevent animals from being forced into shelters through lack of food and finances."