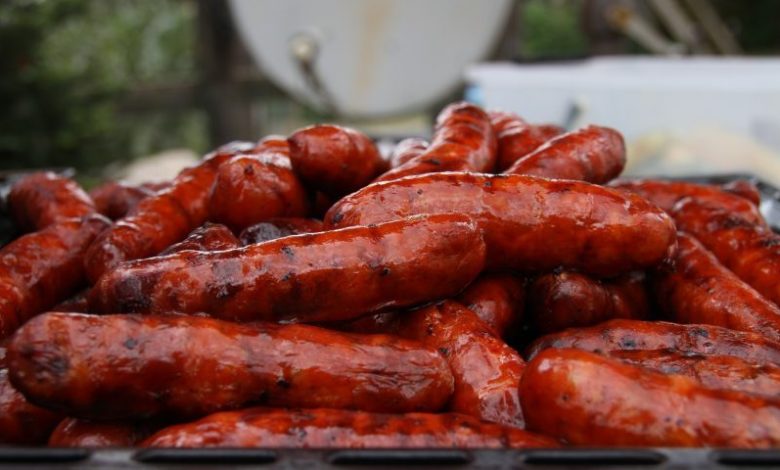 With the bank holiday upon us, many Brits will be planning a summer barbeque with friends and family – and that includes pets.
With research from IAMS highlighting that one in five (20 percent) British Bank Holiday BBQs are expected to have animal guests, the survey of 2,000 pet owners reveals that the smell of sizzling sausages will have half (50 percent) of pets licking their lips and sneaking the leftovers directly off the plate.
Recent reports show that 76 percent of pet owners see their pet as their own child which is why many will give in to puppy dog eyes or little meows. With 87 percent of pet owners admitting to indulging their pets in treats daily, it's not surprising to hear almost a third (30 percent) of pets are given food at a BBQ. And what's more, 38 percent of playful pets will hide some food in the garden for later.
According to IAMS Nutrition Expert and Veterinary Training Manager, Kellie Ceccarelli, although pets love to eat whatever they can get their paws on, owners need to be careful to ensure they remain as happy and healthy as possible:
"Giving in by feeding human foods may seem to please pets, but in the long-term it can have damaging health implications, such as increasing the risk of heart problems, obesity and joint issues – particularly in older cats and dogs.
"It's important to understand what pets needs to be happy and healthy. A diet rich in high quality animal proteins, such as chicken and turkey, will help in maintaining optimal overall health for pets, supporting a strong immune system, healthy skin and a shiny coat."
Kellie reveals the top BBQ foods to advise owners to keep pets away from:
Chicken wings and drumsticks
Cats and dogs love the smell of chicken, but anything with bones runs the risk of splintering and causing intestinal obstruction.
Hot Dogs
Hot dogs are unhealthy and contain high amounts of preservatives and salt which can cause diarrhoea and digestive problems for pets.
Corn on the Cob
Whilst this isn't toxic for pets, the shape alone could cause choking and obstruction.
Onions
All close members of the onion family (shallots, onions, garlic, scallions, and the like) contain compounds that can harm a dog's red blood cells if sufficiently ingested.
Alcohol
Both dogs and cats are uniquely sensitive to alcoholic beverages, but may not shy away from lapping up an abandoned drink. Even just a few ounces of beer or wine can be poisonous to a dog or cat so remind owners to be careful leaving drinks in pet's reach.