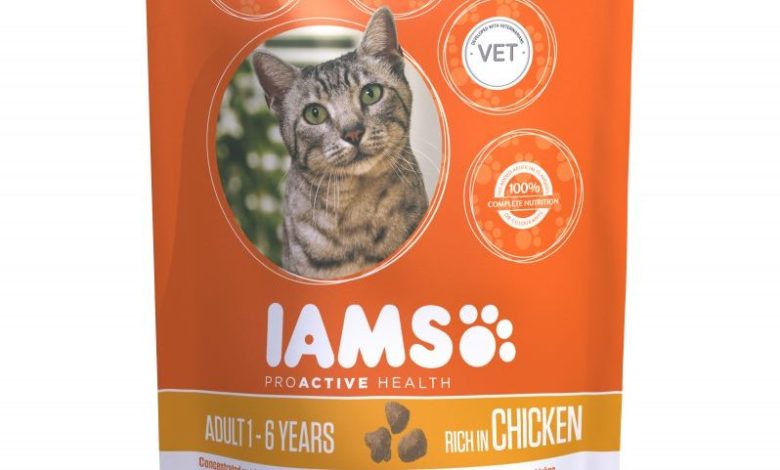 IAMS has launched a new 1.5kg format in its Proactive Health Adult Cat range to support retailers.
The new format responds to consumer demand for pet nutrition, by offering trial sized bags.
From May 2017, IAMS Cat Adult with Chicken, Cat Adult with Ocean Fish, Cat Adult with Lamb, and Cat Adult with Salmon will all be available in the smaller SKU with an RRP* of £8.49 to encourage consumers to switch.
IAMS senior marketing manager Celine Gustin comments, "We are constantly reviewing consumer trends to provide retailers with the best products to strengthen premium sales within the pet food category.
"IAMS Proactive Health2 provides cats with the nutrients they need to thrive and offers pets 47 percent more animal proteins than the top two leading brands3 together with essential amino acids like taurine, omega fats and vitamins and minerals.
"Through developing smaller bags of IAMS Proactive Health we hope to encourage consumers to switch to our advance nutrition to help support their pet to live a healthy and active life."
The new format and pricing will be supported through dedicated point of sale marketing materials to further support retailers in their communications to customers on shelf and in-store as well as being part of the IAMS Money Back Guarantee.