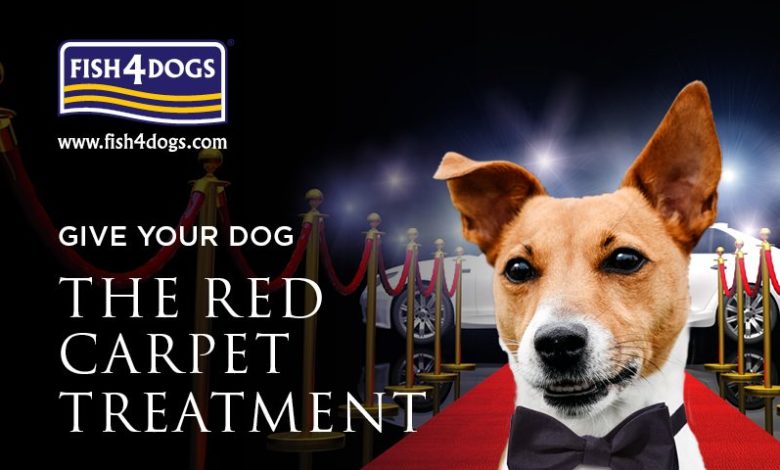 Fish4Dogs is celebrating a summer of new product launches which includes Fiskur Teningur – a red fish treat.
The company is embracing 'all things red' by encouraging customers to give their pets the red carpet treatment. It has launched a competition to find adorable 'red heads' prompting owners to post pictures of their pets on Facebook in a bid to win boxes of goodies.
The prizes include packs of Fiskur Teningur – grain free, fish cubes made from sustainably sourced Icelandic red fish. They're suitable for younger and older dogs (as well as those in between) as they are a lighter crunch, low in calories and gentle on tummies.
The treats are made from sustainably sourced Icelandic Redfish and carry the Icelandic Responsible Fisheries logo. They are accompanied in the prize boxes by Fish4Dogs' latest addition to its Finest range – Cornish Sardine. This complete food includes another 'red'; sweet potato, which is a source of vitamin B6 – helpful in beating skin irritation – vitamins C and D, which are essential for healthy bones and digestion and a source of iron which fuels energy and supports the immune system.
Finest Sardine Complete food is made from fresh whole human grade sardine caught off the Cornish coast. Its high fish content is naturally rich in Omega 3, with no artificial ingredients or grain, making it suitable for all adult dog breeds, assisting in the development of shiny coats, healthy skins and supple joints.
Also in the boxes, are packs of the recently launched Sea Wraps – treats made from sweet potato wrapped in fish skins. They are low in calories (an average of 7 calories per treat), rich in potassium and vitamin A.
The Red Carpet campaign is fronted by the aptly named Roux, a Jack Russell terrier, who has been given a starring role in publicity material. She is a regular visitor to the Fish4Dogs HQ – being owned by the company's head of marketing Sam Ryder – and is therefore a bone fide exponent of Fish4Dogs fare.
The competition to celebrate red-coated canines can be found on Fish4Dogs Facebook page:
https://www.facebook.com/Fish4DogsUK/photos/a.357794331835.162671.108926126835/10154431781546836/?type=3&theatre
Your customers can like the page, tag a friend and upload a photo of their red headed four-legged friend before the end of June to be in with a chance of winning. There are ten boxes up for grabs Terms and conditions apply.
Fiskur Teningur is priced at £3.95 for 100g, Finest Sardine Complete is £9.75 for 1.5kg and Sea Wraps are priced at £4.50 for 100g. For more information go to www.fish4dogs.com.