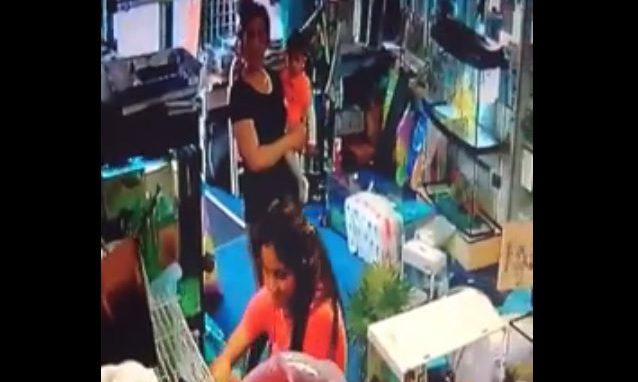 A young woman was captured on CCTV taking a kitten from its cage before putting it in her handbag and walking out of the pet store.
Pet shop, Sunderlands Pets, Ashton Old Road, in Openshaw has appealed for anyone who may recognise the two women.
In the footage the girl appears to take the ten-week-old tabby kitten and place it into her handbag.
The shop appealed to facebook with the following post: "This poor kitten did not deserve this. The mother watches and encourages her teenage daughter to steal a tabby and white kitten from our shop.
"Please help us to save this kitten from these disgusting people. If you have any info please contact the pet shop on 01613701474 and share this video with everyone you know. Thank you."
The incident took place on Friday, June 12, at around 3.45pm and has been reported to police.