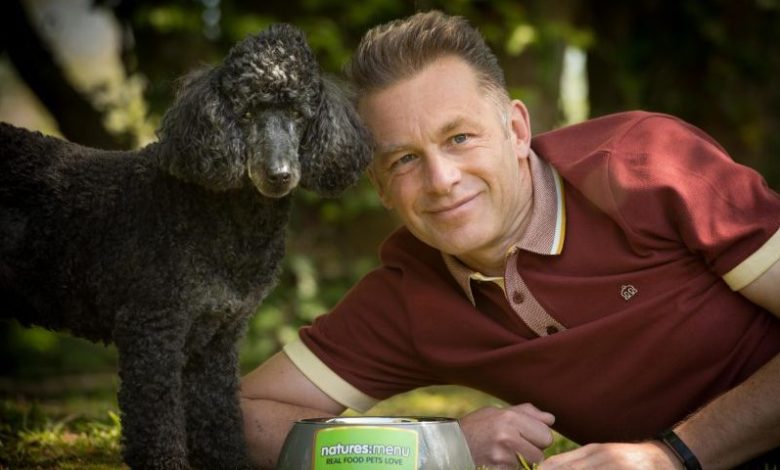 60 percent of British dogs suffer from health problems, according to new research.
Natures Menu, who commissioned the study, showed that research into 1,000 dog owners in the UK* has revealed two thirds of dogs suffer from some sort of health issue such as allergies, dental or stomach problems.
Bad breath is the most common problem (26 percent) and over 20 percent admit their dog is overweight.
Despite this, over 60 percent of owners aren't aware that poor nutrition is one of the leading causes of health issues.
Of the owners surveyed, the research has also revealed a lack of understanding of what really goes into our dogs' food.
Almost a quarter (23 percent) of dog owners admit to paying little or no attention to what's on the label of the current dog food they purchase and over 10 percent say they don't really know what's healthy or nutritious for their furry friend.
Men (32 percent) are less likely to check the label on their dog food versus women (36 percent) and similarly women (29 percent) are more aware of what's healthy for their dog compared to their male counterparts (27 percent).
Craig Taylor, managing director of Natures Menu, said: "As a nation, we all care so much about our furry friends and this should extend to what we're feeding them too.
"This research has shown that as an industry we should work together to educate consumers on the importance of good nutrition in ensuring a healthy, and ultimately happy, pet."
TV Wildlife Expert Chris Packham, who feeds his poodle Scratchy raw, said: "I've seen a massive difference in Scratchy since switching to a Natures Menu raw diet.
"He has so much more energy and the condition of his coat and teeth have improved massively. I would really encourage people to check what they're feeding their dog and take note of any health issues they might be experiencing – I wouldn't hesitate in recommending a raw diet to any fellow dog owner."
*Research by The Leadership Factor conducted in April 2017 with 1,021 respondents.