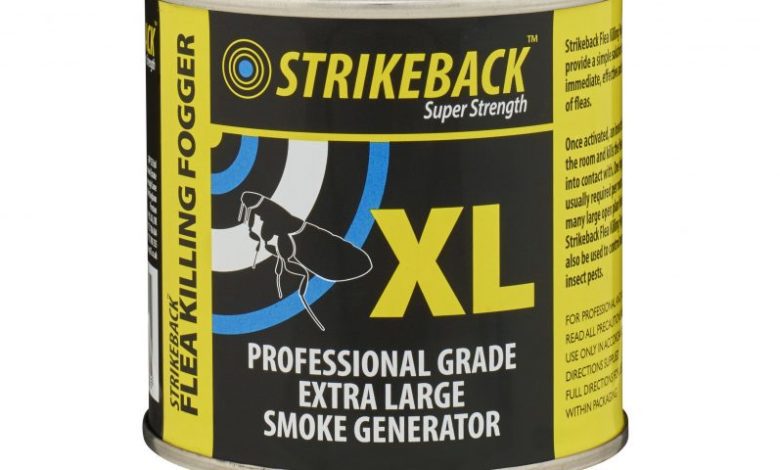 The 'Flea Killing Fogger XL' is the latest addition to the Strikeback  household pest control range.
The new extra-large fogger provides immediate control of fleas. Once activated, an insecticidal fog fills the room and kills fleas it comes into contact with.
The XL Fogger is three times larger than the standard Strikeback Flea Killing Fogger. This means that a single product can kill fleas in much larger spaces, such as modern open plan homes and apartments.
Strikeback Flea Killing Foggers can also be used to control insect pests such as ants, bed bugs, cockroaches, dust mites, flies, moths and wasps.
Strikeback is a Group55 brand. To find out more visit www.animology.co.uk/strikeback/