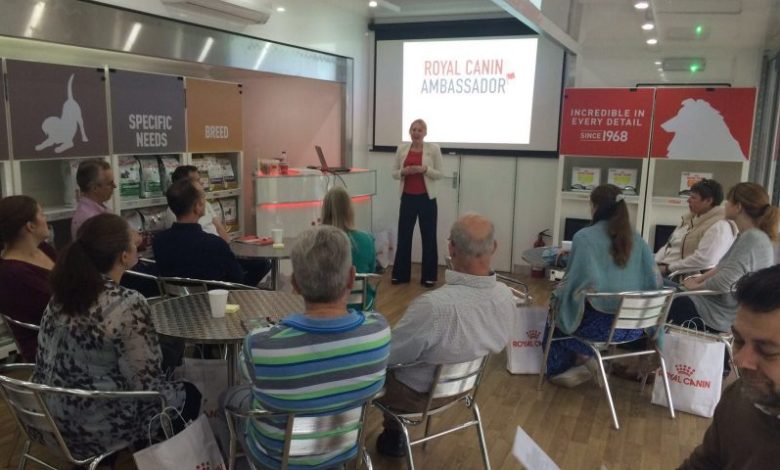 ROYAL CANIN® now has over 70 trained specialist pet retailers working as 'Retail Ambassadors'. They can recommend scientific health nutrition and help carry the brand message forward to pet owners. 
The new ambassadors were created last autumn, during ROYAL CANIN®'s successful three months on the road, talking face to face with pet specialists in a specially organised series of training events focusing on both nutrition and business.
The company is now holding a further four sessions in Swindon, Leeds, Monaghan and Portlaoise in May 2017.  
Events are invitation only, and no more than 20 delegates per event. Contact your ROYAL CANIN® Business Manager if you are interested in attending one of these events.
Delegates will share their own experiences at a welcome meal the night before, followed by a day of seminars on Scientific Health Nutrition and its benefits, including:
How to be a breed sales expert

How to maximise cat sales

A special focus on insights into customers' shopping habits
Some of the hotel-based events use ROYAL CANIN®'s new roadshow unit as a custom-made venue for the training sessions.
Gemma Duffield, ROYAL CANIN® retail marketing manager, said: "Ultimately, this is about ROYAL CANIN® supporting specialist pet retailers through education, and a demonstration of how confidence in a product leads to sales growth and increased profit."