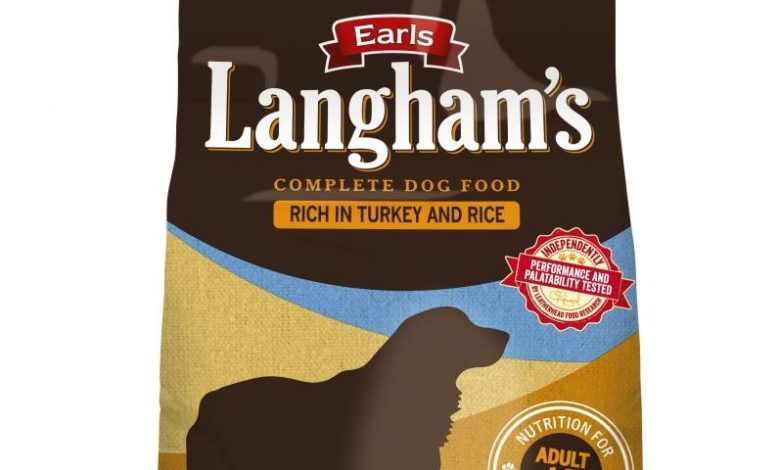 Discount supermarket, Aldi, is extending its pet food range with a new premium hypoallergenic dog food, as well as new packaging designs for its existing cat food.
Aldi will be launching Langham's Complete Dry Dog Food, an advanced nutrition hypoallergenic premium dog food typically only stocked in pet specialists, in stores across the UK from July.
The new launch will be priced at just £2.99 for 2kg presenting a huge 60 percent saving when compared to the leading brand, Wainwrights*.
Containing protein-rich turkey and rice and whole grain barley, Aldi's own-label new launch has been independently tested – along with all of Aldi's pet food range – for performance and palatability through Leatherhead Food Research.
With the cost of veterinary treatment rising by approximately 12 percent a year**, Aldi is also offering customers Earls Dental Sticks (59p for 180g), ensuring that nutritional necessities are available at great value across the country for man's best friend.
Tony Baines, joint managing director of corporate buying at Aldi, said: "Our enhanced pet food range offers our customers products that are great quality, nutritionally balanced and exceptional value for money.
"We remain committed to keeping abreast of the changing needs of pets with products such as Langham's Complete Dry Dog Food, which pet owners can pick up as part of their weekly shop at Aldi and do not have to pay specialist prices for."
Aldi's expert vet, Marc Abraham said: "The well-being and nutrition of pets is fundamental and Aldi provides this with its diverse and expanding pet care range. Whether your cats and dogs have special dietary requirements or simply deserve a treat, there is something for all."
For more information visit www.aldi.co.uk.
*Wainwrights Complete Turkey and Rice, £7.99 for 2kg (Mysupermarket.com)
**http://www.bbc.co.uk/news/magazine-35524322