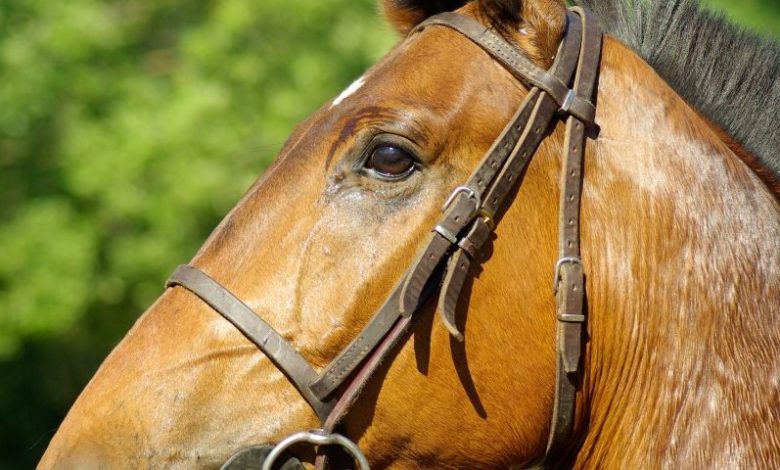 A vet and two dealers have been convicted of a 'large-scale fraud' where they sold ill and dangerous horses to unsuspecting buyers.
Aniela Jurecka, 28, Charlotte Johnson, 28, and vet David Smith, 66, were found guilty of conspiracy to commit fraud by false representation today at Maidstone Crown Court, reports Horse & Hound.
They will be sentenced next month.
"What they were doing was not only fraud but also putting their customers in danger. In one instance a woman was left unable to walk for a year after being thrown from her horse. It later transpired the animal had serious back problems which made it unsuitable for the activities that Smith had passed it for," said Detective Constable Tracey Brightman, the officer in charge of the case.
"The criminal aspect of the case may overlook the fact that passing an injured horse as fit to ride and jump is nothing short of cruel and shows a complete disregard to the veterinary oath. Unfortunately in some cases the horses were so ill they had to be euthanised causing yet more distress to the new owners."
The trio were arrested after a large-scale operation, which involved Kent Police, Trading Standards and the Royal College of Veterinary Surgeons (RCVS).
Text messages seen by detectives suggested the pair were drugging horses to cover-up poor behaviour and lameness.
Jurecka and Johnson would then recommend vet Smith, who would then give the horses a clean bill of health. In many cases, the paperwork for the horses was altered. Horses were sold for between £1,950 and £5,700.
On 31 May 2013, police executed a warrant at Lakeview Veterinary Centre in Capel Le Ferne, where Smith was practising. They seized information from computers, which uncovered poor record-keeping by Smith, in particular surrounding the supply of Modecate — a long-acting sedative.
Due to the number of victims coming forward, the investigation was a complex and large enquiry.
"These horses were obtained cheaply by Johnson and Jurecka because [the animals] had physical problems or aggressive tendencies," said DC Brightman.
"We believe their issues were masked with drugs supplied by Smith when a potential buyer came to try out the horse. The dealers made huge profits on unfit, ill and injured horses working with a veterinary surgeon to ensure their lies were covered with credibility.
"I would like thank both Trading Standards and The Royal College of Veterinary Surgeons for their support throughout this extensive and complex investigation."