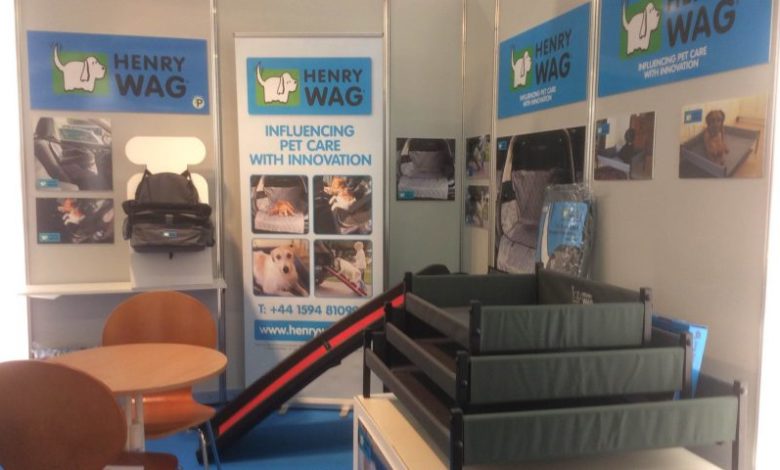 New pet brand, Henry Wag, launched at the international trade fair, Interzoo, in May 2016.
It joins 3P's extensive catalogue, which includes brands such as Petmate and Maelson. 3P aims to use its new accessories range to deliver exciting, innovative products for devoted pet parents. 
Interzoo 2016 was 3P's first overseas exhibition. The company plans to use Henry Wag to fill gaps in its range and build a presence outside the UK.
"The response to the Henry Wag products at Interzoo was overwhelming. The feedback was really positive and we had lots of interest from buyers visiting the show from overseas markets," said Grant Rogers, director at 3P. The company received enquiries from 20 international markets with the potential of securing distributor relationships in 12 new markets.
Grant Rogers continued, "There is a major change afoot in the pet industry with focus on promoting best practice in pet care and changing attitudes to improve a pet's health and well being. This is highlighted by current research from PDSA and translates into public awareness and education through popular television shows and social media.
"As a leading innovator and developer of pet accessories, Henry Wag strives to be at the absolute forefront of this cultural shift, driving the change for improvements in levels of pet care and offering products which influence how people care for their animals from day to day."
At Interzoo, 3P Showed five products from Henry Wag including the Elevated Dog Bed and Pet Cool Mat. All the products exhibited at Interzoo can be seen on the Henry Wag website at www.henrywag.com with the full 3P range visible at www.3penterprise.co.uk. For further information contact sales@3penterprise.co.uk or call 01594 810990.