Products
New supplements: Nature's Energy Soft Chews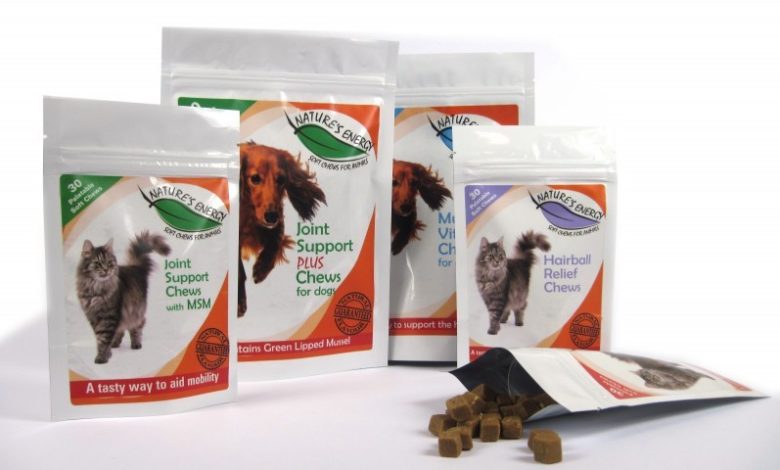 The Soft Chew Company has created American-style pet healthcare supplements for the UK market.
The products have a cereal base with a mixture of oils and established nutritional supplements that use flavourings palatable to pets. The chews are flavoured using natural ingredients, are low in calories and have a low allergy potential.
The soft chew will be of special interest to the owners who find their pets tend to resist swallowing capsules or tablets. The products are presented in eye-catching convenient resealable sachets containing 30 chews.
Nature's Energy Soft Chews for animals offer health support for;
dog and cat joints

cat bladder function

hairball relief in cats

a multi-vitamin for ageing and sick dogs
The Soft Chew Company was recently founded. It has already established national distribution through key suppliers and is listed on several pet oriented websites.
"We have ambitious plans to use this flavouring system to support pet healthcare and improve owner convenience," said director Niall McFerran. The company is seeking to expand the offering and customer accessibility in the near future.
For more information contact 01347 293150 or sales@thesoftchewcompany.co.uk.