Products
Macs DIY Dog Wash Reaches Europe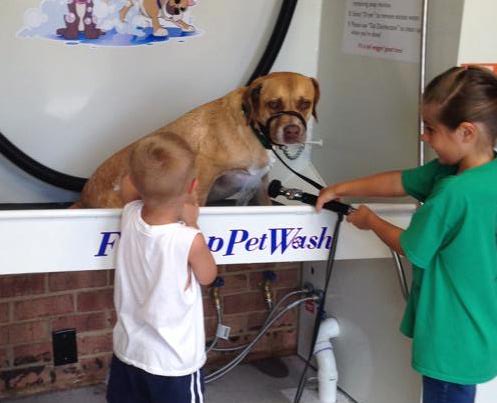 Already popular in the United States, DIY dog washes can provide pet stores and garden centres with an extra source of income. Retailers select their own colours and logo for the dog washing unit, with the only additional requirements being water, which is self-heated by the machine, electricity and drainage.
The products' distribution rights for Europe are held by Macs Dog Wash. The company supplies retailers with leaflets to hand out to dog owners and an initial advertisement in the local paper to publicise the new service. Pets owners taking advantage of the facility will avoid clogging up baths and showers at home. The starting price is just £5 for seven minutes – coins, notes and cards are accepted and more money may be inserted if additional time is needed. Owners can decide whether their dog needs simply a wash or a wash and dry.
Macs Dog Wash says an average of 50-70 washes take place per week, leading to a turnover of £500-£700 a week or £2000 a month, minus ten percent for shampoos. The units have also attracted interest from professional groomers, who can clip and groom the dogs while owners wash and dry. The units simply require a 15 minute clean out at the end of each day.
For more information contact Macs DIY Dog Wash on free phone 08007 720 230 or email [email protected]