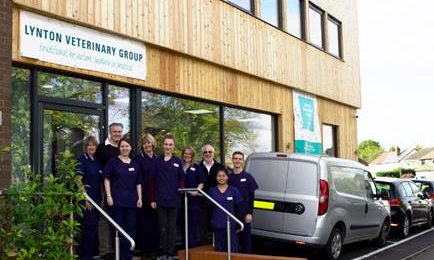 A Surrey-based veterinary group has relocated from its former premises in Woking to a new, larger, purpose-built premises in Horsell, after securing a £360,000 funding package.
Lynton House Vets, has used the funding provided by HSBC to purchase and fully refurbish the 3,000 sq ft, two-storey building, improving facilities for its clients and staff. The business has also employed two new team members, a receptionist and veterinary surgeon, to support its growing business.
The new practice boasts separate waiting areas for cats and dogs, consulting rooms and hospitalisation wards, along with a treatment area, two operating theatres and a comprehensive imaging suite for X-rays and ultrasounds. Overnight staff now have their own living space upstairs, including shower and kitchen facilities.
As many as 100 new clients have registered with the practice at its new location since it opened its doors this summer.
Russell West, owner of Lynton House Vets, said: "We were delighted that HSBC UK agreed the funding for our new veterinary practice in Horsell. The move to the new site immediately tripled our floor space, allowing for more patients, and our clients can now access the new practice far more easily.
"Our relationship manager, Andy Brunning, has been instrumental in helping this move happen and we're looking forward to continuing our success over the coming years."
Andrew Steer, HSBC UK's area director in Surrey and Sussex, added: "Russell and his son have grown Lynton House into a really successful group of local veterinary practices and it's testament to their vision for the new practice that client numbers have risen. We look forward to seeing the business continue to thrive in its new Horsell home."