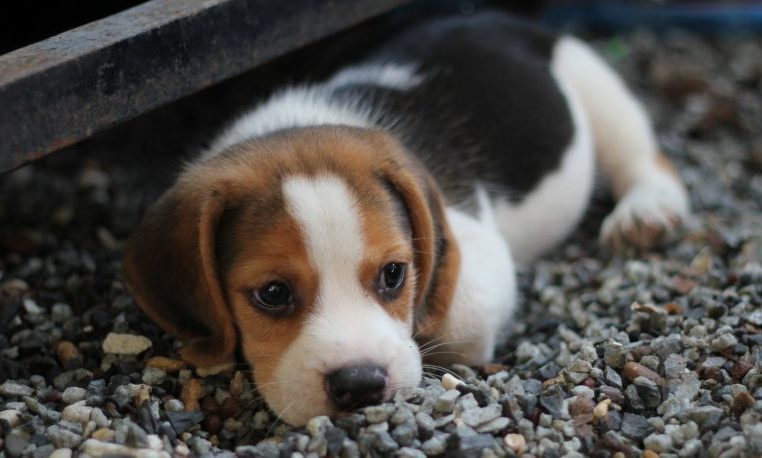 Animal welfare charity Battersea Dogs & Cats Home has today welcomed the Government's new proposals to crack down on cruel and irresponsible pet breeding practices.
Battersea has long campaigned for an end to the suffering it sees – exhausted breeding bitches and their sick and under-socialised puppies sadly come through its doors all too often.
Claire Horton, Battersea's chief executive, said: "The measures the Government propose today have the potential to transform the way vulnerable animals are treated even before they are born. From tackling underage puppy sales, to the deliberate and irresponsible breeding of dogs with genetic disorders, to requiring the new owner to be present when a dog is sold.
"These proposals have the power to raise welfare standards across the puppy trade, which is welcome news for puppies, their mothers and their owners. We hope this important change to new legislation will help end the misery for thousands of breeding bitches that are either killed or cast out by unscrupulous breeders once they are past their sell-by date, as well as the sick and dying puppies sold to unwitting owners."
Claire Horton continued: "At Battersea, we support the idea of a ban on third party sales, which would make breeders directly accountable directly to the public for the conditions in which puppies are bred and kept. However, there are some practical issues with the scope and enforcement of such a ban, and we welcome the Government taking evidence on how it should proceed.  Battersea remains eager to assist.
"For too long, unscrupulous breeders and dealers have been passing on poorly bred underage and under-socialised and often sick puppies to an unsuspecting public. Today's announcement could signal the beginning of the end of this cruel practice and the beginning of the end to the misery suffered by dogs like Cherry."