Industry News
'Vet of the Year' joins Greenside Veterinary Practice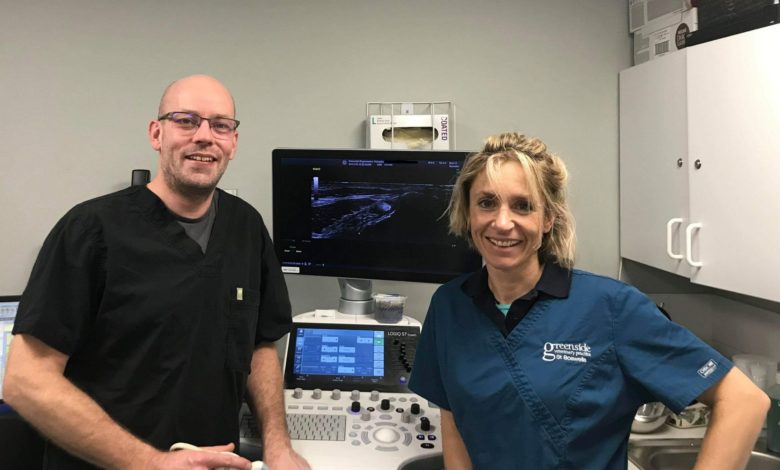 Award winning vet, Hannah Capon, founder of Canine Arthritis Management (CAM), has joined Greenside Veterinary Practice in St Boswells, Scotland.
She will now team up with Greenside director Andrew Armitage to spearhead treatments for dogs with degenerative diseases. Armitage is an expert in regenerative techniques and rehabilitation, and shares Capon's "passion for delivering 21st Century solutions for an age-old problem".
Capon said: "When my last dog Holly was diagnosed with a liver tumour, I soon found a vet to remove it and to treat her.
"However, when she was diagnosed with lumbosacral disease, vets weren't so positive in their approach, especially as she was 12, and I was shocked there appeared to be very few options open to me.
"I couldn't understand that. Then I heard about Andy and the ground-breaking work in regenerative medicine he was doing at Greenside, combined with a rehabilitation approach."
She added: "I then jumped into my camper van and drove the 400 miles to Scotland to see him. I was really impressed. Andy examined Holly and it was clear she was in a lot of pain from the lumbosacral disease but also other arthritic joints and soft tissue issues such as tendinopathies and myofascial pain.
"He had a number of plans for treatment, all of which I was comfortable with. There was a marvellous improvement in Holly and, having visited again for further treatments, I realised the potential for me and my ambitions if I could only get a job at Greenside.
"I spent a year waiting and waiting for a job to become available so I could jump straight in and now I'm here, I'm pretty sure I'll be here for good."
Capon was named Vet of the Year at the Ceva Animal Welfare Awards in April 2019. She later won 'Vet Personality of the Year'  at the Vet Trust Awards in November.