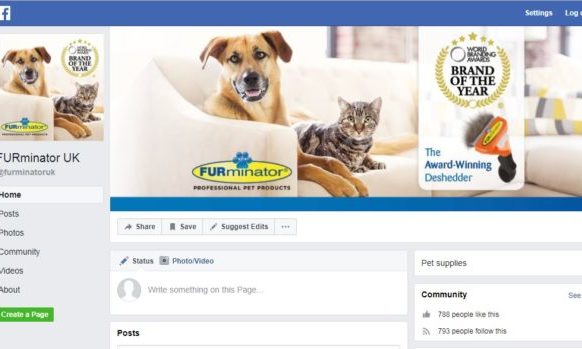 FURminator has launched on Facebook in the hope of inspiring owners to learn more about the benefits of regular home grooming sessions on their pet's health.
Over the past couple of years, social media has seen a boom in pet owners using online channels to share images of their furry friends, seek advice on health issues and gain product recommendations.
As a result, FURminator's new page will provide hints and tips for grooming alongside exciting competitions.
Chanel Joseph, UK digital marketing manager at Spectrum Brands Pet comments, "Our Facebook page gives us the opportunity to engage directly with pet owners to educate on the importance of home grooming, whilst gaining valuable feedback on our products in order to drive more people to seek out our solutions."
To learn more about FURminator, visit the Facebook page at www.facebook.com/furminatoruk