Manufacturers
Woofs announces new cookie jars aimed at the 'Christmas gift market'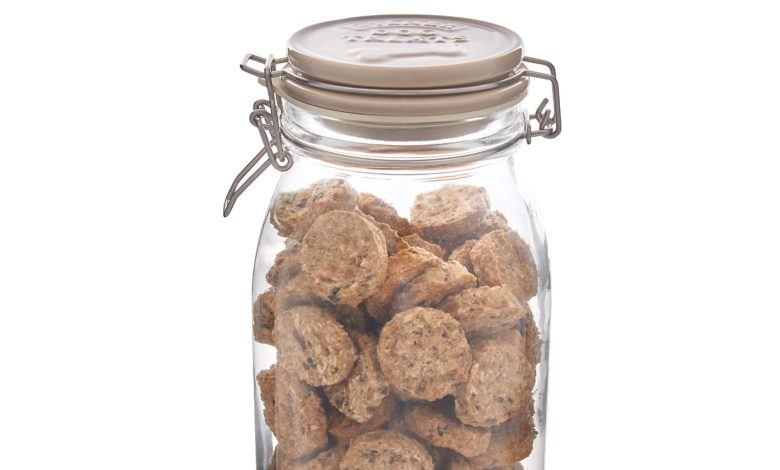 Pet food manufacturer Woofs has launched a new range of cookie jars aimed at the "Christmas gift market".
The jars are designed to keep Woofs Cod Cookies, Cod Fingers, Cod Cubes, Cod Crunchies and Granola fresh, with prices starting from £13.25 including treats.
Woofs' cookie ranges have been veterinary approved, and the firm works alongside vet Imogen Moore, who acts as an additional adviser to their customers. She has appeared on Channel 4 with Alan Davies and currently works as a Veterinary surgeon at the RSPCA's Harmsworth Hospital.
Woofs is one of the few UK pet food companies to hold the Marine Stewardship Council (MSC) certificate, which means that all the fish that goes into the manufacturing of the treats is from fully traceable and sustainable sources.