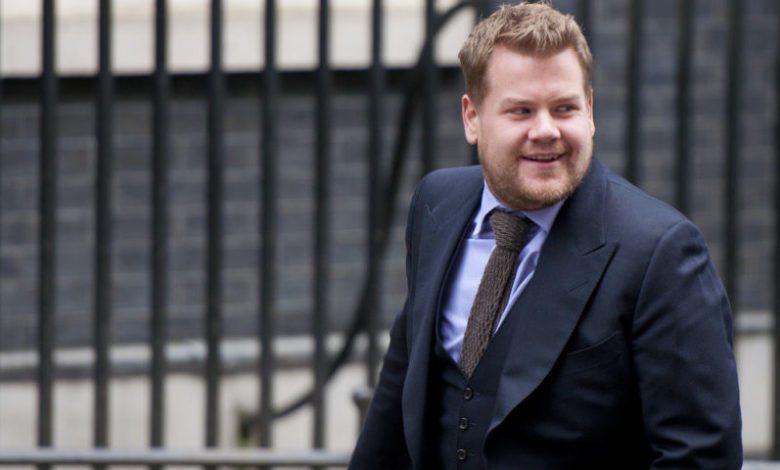 The British Veterinary Association (BVA), PETA and the Animal Welfare Foundation have criticised James Corden, after he handed out puppies at this year's Grammy Awards as 'consolation prizes'.
Following the announcement of the Best Comedy Album award at Sunday's (28 January) ceremony in New York, Corden said: "Congratulations Dave Chappelle, now I should say to all the nominees this evening who are not going home with a Grammy… I don't want anybody to be upset tonight. You get a puppy! You get a puppy! You get a puppy!
"So the good news is, nobody goes home empty handed, because all night we'll be handing out consolation puppies. So if you don't win a Grammy you get a puppy."
He then proceeded to give the dogs to Jerry Seinfeld, Sarah Silverman and Jim Gaffigan.
A number of charities and associations responded to the act, saying it sent out "the wrong message".
John Fishwick, president of the BVA, told Sky News: "We live in a click-and-collect culture that encourages impulse buying and even if the puppies were handed back, the Grammys' stunt perpetuates this notion.
"Puppies are living beings, not trophies or toys. Dog ownership is a life-changing commitment, not something that should simply be done on a whim."
Ingrid Newkirk, founder of PETA (People for the Ethical Treatment of Animals), added: "It's beyond belief that Grammy organisers are so out of touch with the issues of the day that they failed to grasp what is now commonly understood; that dogs are intelligent, complex animals – not toys, props, or prizes.
"While the stress of being passed around under bright lights by strangers may have been upsetting for these young pups, using them as prizes for runners-up sent a dangerous message to viewers that dogs aren't the family members for life that they should be."
The Animal Welfare Foundation tweeted: "Shame on the #GRAMMYS and @JKCorden for handing out puppies as if they were nothing more than inanimate objects."