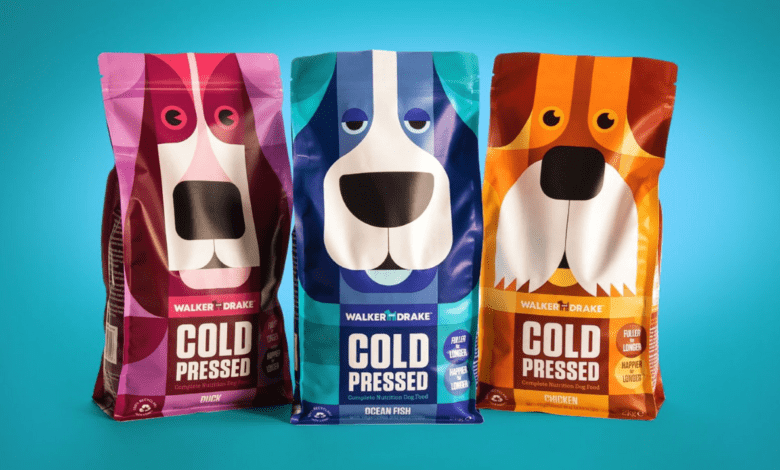 Walker and Drake has launched a new range of cold pressed food for dogs, with recipes that use British-sourced meat and vegetables, as well as fish sourced from traceable fisheries.
The manufacturer said its new recipes are "easily digestible", grain and gluten free, promote good gut health, are hypoallergenic and good for joint care. They are also gently pressed to preserve nutrients.
It comes as the group said that a healthy microbiome is "crucial" for a dog's overall health, from nutrient absorption to mental health. It added that unbalanced bacteria can cause disorders such as inflammatory bowel disease (IBD), digestive issues, immune system reactions and diabetes, as well as depression.
In addition, it noted that cold pressed dog food is close to a raw diet. In the manufacturing process, food is pressed at a lower temperature of 40 – 44°C compared to kibbled dry dog food which is extruded at a temperature of approximately 140°C and above. 
The cold pressing process reportedly creates softer, denser dog food which breaks down easier in the stomach. Walker and Drake also claims that lower temperatures are essential for "locking in" natural enzymes and vitamins, as well as retaining fibre and molecular structures.
Its new range is available in three recipes: duck, ocean fish and chicken. All recipes are available in 2 kg and 10 kg bags which are made from recyclable materials.