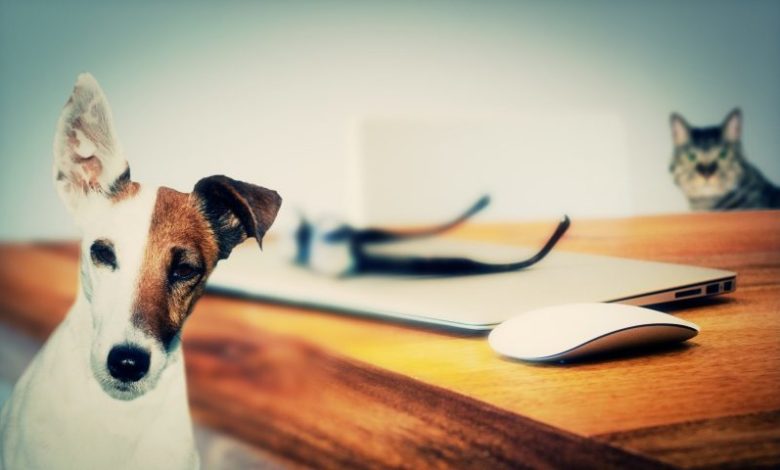 42 percent of those aged 18-34 across the UK would like or would enjoy a dog-friendly workplace. The new findings from Purina PetCare prompted the company to launch the Pets at Work (PAW) Alliance to encourage firms to become dog-friendly.
Purina has shared the following reasons for inviting dogs into the workplace:
Dogs can reduce stress
Research from Purina suggests that pets inspire us and lower stress levels. 41 percent of companies who have dogs in their offices have seen that dogs calm and de-stresses you and your colleagues.
Boosting morale
32 percent of employers say that having a dog in the office is a morale booster. Confidence, enthusiasm and levels of creativity are a lot higher and make a positive environment to work in. For any businesses, that's a powerful tool, as well as an employee benefit that comes at little or no cost.
Improving working relationships
29 percent of employers with office dogs say that their pooches encourage social interactions between staff while 46 percent of employers believe having a pooch in the office creates a friendlier atmosphere.
Work life balance
40 percent of companies who have the pets at work toolkit in place suggest that work life balance is a top reason for introducing the scheme. The opportunity to bring your pet to work can help staff out with dog care issues.
To join the Pets at Work (PAW) Alliance, ask your firm to download the toolkit with six easy steps for a successful Pets at Work scheme, as well as health and safety advice, responsible pet ownership guidelines and education and advice on workspace requirements at: https://www.purina.co.uk/pins/pets-at-work.